The Happy Hermit Crab
was the first distributor to believe in Crabotanicals and we are proud to have them as our business partners because of their impecible sense and superior customer service. We are so grateful to them for giving us our start, that we made a special arrangement with them to supply an exclusive line of wild-harvested food mixes. Wild Autumn Harvest has been available for some time. We are proud to announce the introduction of Wild Spring Harvest: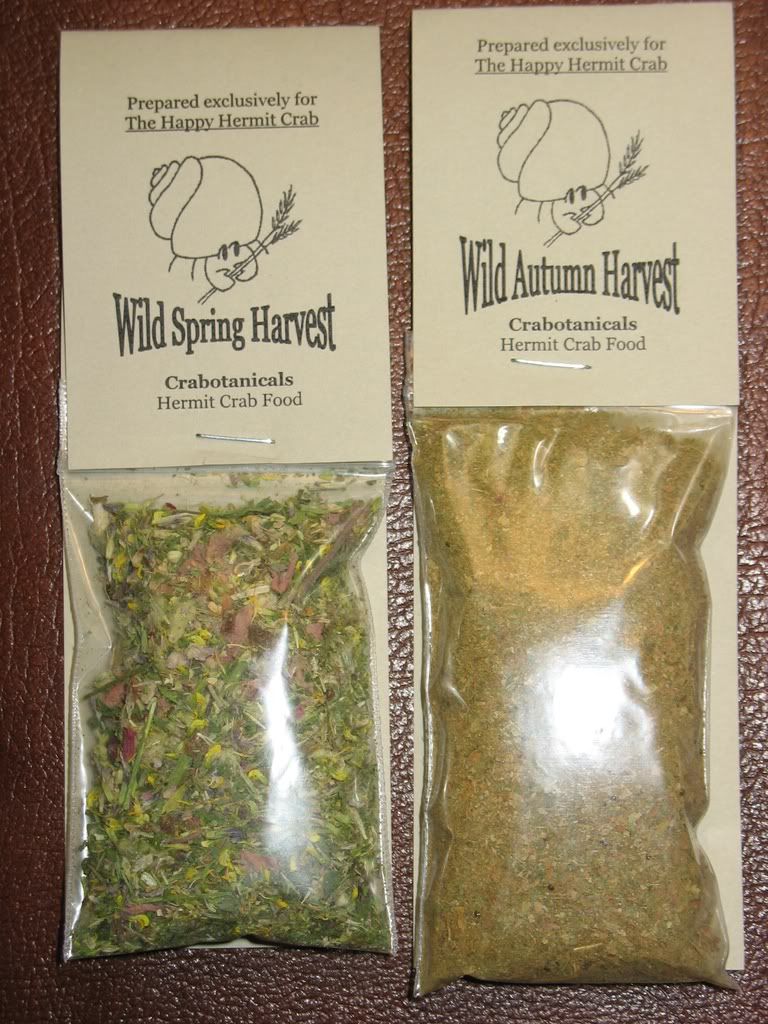 We plan to do Summer and Winter versions as well.