Our customers have been asking Crabotanicals to create a
"Staple"
food product—and we have done it at last! We are proud to introduce: "Vital Vittles"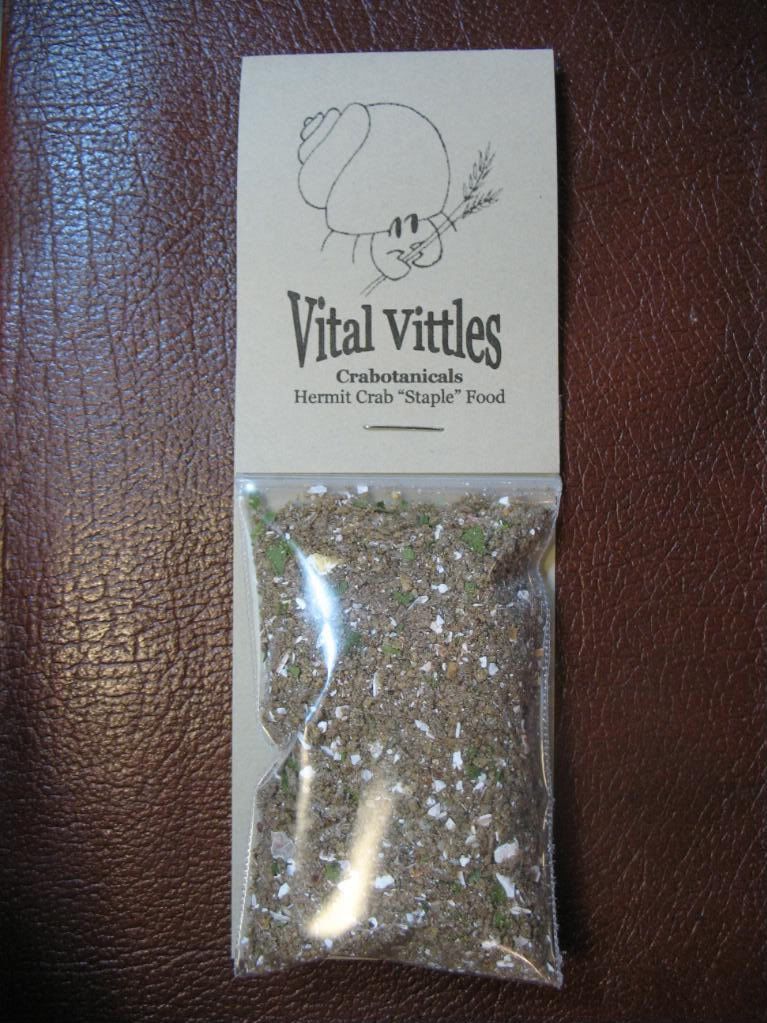 Ingredients: Rice bran, organic coconut, exoskeleton (of snow crab, lobster, and shrimp), white oak bark, organic blue cornmeal, spirulina, parsley, rose hips. It is packaged in a 2X3 clear zipper baggie as usual, and the suggested retail will continue to be $4.00 each.
This is a great mix of the most nutritious proven crab favorites! While Vital Vittles covers basic crab nutrition, we highly recommend that you continue to offer fresh fruits, vegetables, and meats, etc. Even the best "staple" food product cannot fully satisfy the need for variety in your pet's diet.
Store in a cool, dry place. Best if used within a year of purchase date.
Labels: product, pet food, hermit crab food, Crabotanicals, coconut, exoskeleton, oak, bark, cornmeal, spirulina, parsley, rose hips, staple, variety