Introducing "Wheat Savvy"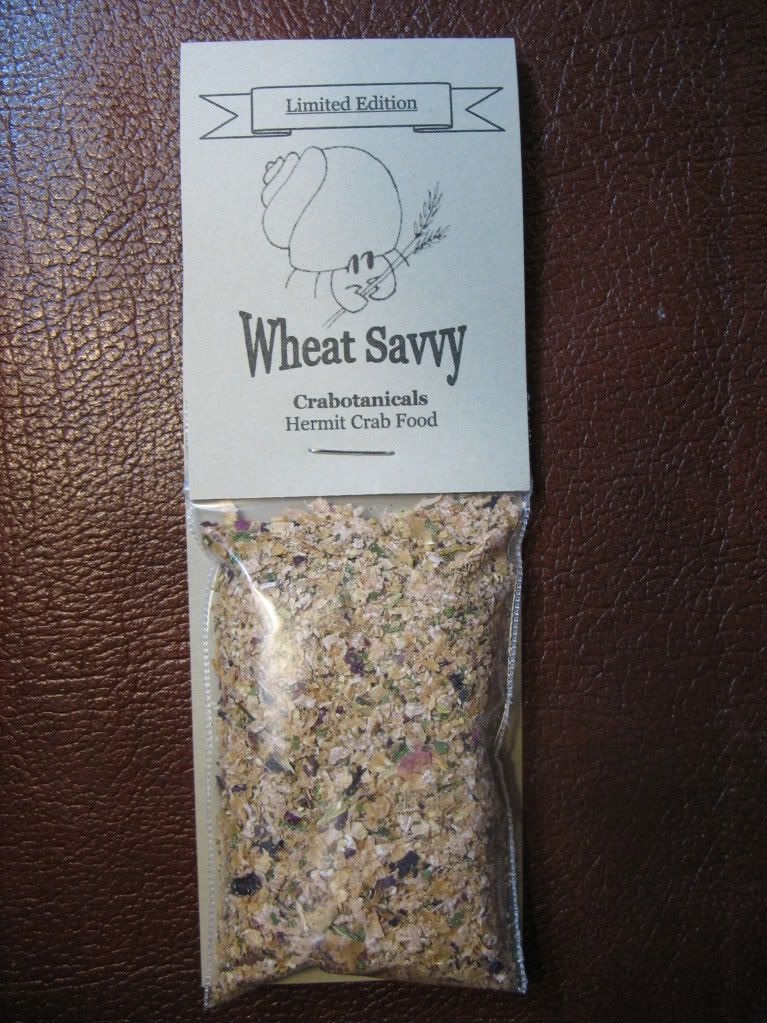 Ingredients: Wheat germ, comfrey, rose petals, whole grain sorghum, dried apple peel.
Crabotanicals all-natural hermit crab food has been prepared with the wild diet in mind. This limited edition mix features the goodness of wheat germ and wild-harvested herb known as comfrey.
We are happy to have incorporated wild-harvested comfrey herb into Wheat Savvy. Comfrey has been a long-standing favorite of herbalists prized for its wide range of health benefits (from skin ailments to pulmonary complaints).
Store in a cool, dry place. Best if used within a year of purchase date.